Boys Varsity Basketball Program's Newest Look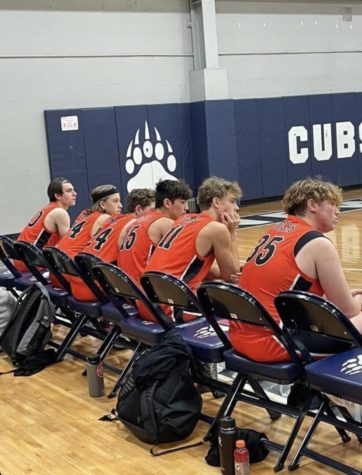 Marty McLaughlin is the Tigers newest coach and although not new to the program or school he is leading the team through a completely new journey to make a whole different environment. The team lost all of their starting varsity players this year so the team is going through a reconstruction phase. 
Leaving her story behind and the team's new one being written, Coach Heather Roberts, the first female coach to lead a high school boys basketball team to a state title leaves with a legacy to be filled.  
Roberts was a three year basketball coach for YC's Tiger basketball program, and is headed out to start her new adventure. Headlines from all over read her name and her amazing basketball accomplishments. She left the team along with four seniors and four of the team's starting players. 
Luke Brewer, a senior guard on the varsity basketball team said, " A lot of people think we aren't gonna be very good because it's like a rebuild but we are gonna surprise people. We are determined." He believes most people are going to think the  team sucks after losing all of our key players, however they have a whole new skill set that is completely different and he thinks ultimately that will get them far in this season. He was a part of the winning team last year however his role was more being the teams biggest supporter from the sidelines rather than a main player.
Brewer has played basketball since fifth grade and three of his career seasons were played for Roberts. This is his senior year and despite the new coach, he enjoys the opportunities he has been given. " Marty knows how to coach based on our skill set," said Brewer. There is a lot of work to be done but at the end of the day they are learning so much about their team that is making them better day by day. 
Another senior on the team is Brody Tuning who is a guard. Tuning has played basketball since third grade and like Brewer played for Coach Roberts for three years. He played in the championship tournament last year and said, " It was one of the coolest moments I have ever experienced." He learned a lot over the years but he is excited for this year because McLaughlin coaches in a very different manner.
"He is definitely very different from Coach Roberts, but his coaching style better fits our personnel, in my opinion." said Tuning. This year isn't just a reconstruction year for these seniors, it's their time to prove themselves and that is their biggest goal for this season. 
McLaughlin is very different from the previous coaches YC has had in the past but it's for the better. He has taught the younger players so much and has given them many opportunities to learn and get better. Although the team is brand new and completely different from the last few years, it is continuing to change to make our program amazing.