Madison Wood Finds Her Way Back to Her Childhood School but This Time as a Teacher!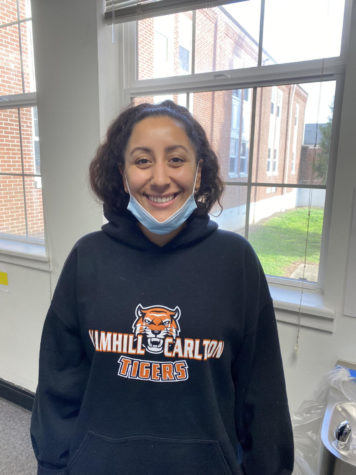 "I want to open up a behavioral center for kids in Yamhill County!" said Madison Wood.  
Wood is a new instructional assistant for Brad Post here at YC. She is also one of the newest members of the Yamhill-Carlton volleyball program. Wood coaches the JV 2 volleyball team and has led them through an amazing season.
"I've always wanted to be in the classroom," said Wood.
Since she was young her dream was to be a teacher and that dream still holds true. She would like to move up in her job to reach her true occupational goals, however she is headed down the right path. 
Madison Guinn, a member of the JV 2 team says, "She's nice, makes us better." 
Guinn is the team's "personal hype man," She plays all positions and she can't wait to keep working and getting better throughout the season. Guinn even says she has become a better passer and all around player since Wood started coaching them. 
Guinn appreciates the efforts Wood goes through to make them a better team and can't wait to play for her next year if given the opportunity. She says she always wants the best for the girls and has taught them a lot. The team has come a long way since Wood became their coach.
Wood played varsity volleyball for Dayton High School for 3 years and has always loved the sport. She was offered this coaching position and thought it would be a great opportunity and learning experience. 
Outside of her job and coaching, Wood loves going to the gym, hiking, camping, and overall being adventurous. 
"My husband lives here and I grew up here," stated Wood.
They went to school together in elementary school but Wood moved just before High School. After highschool however she reconnected with her husband and it brought her right back. YC was where the start of her education happened and now she gets the opportunity to guide others through that same experience.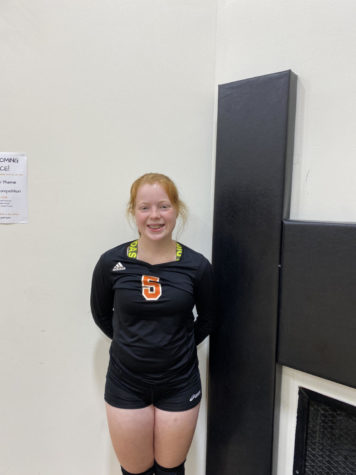 All the opportunities Wood has been given have been great experiences. She has already learned a lot in the last few months and can't wait to see where she ends up in the next year.