Olivia Rodrigo: SOUR Album Review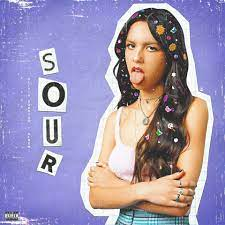 Most of the teenage girls know who Olivia Rodrigo is, and know about her album SOUR. SOUR is an album about a breakup and how hard it can be when someone breaks your heart.
Rodrigo started out by acting in a Disney Channel series "Bizaardvark." Then her amazing voice was heard, so she got a role in a Disney Channel series "High School Musical: The Musical."
During and after the show this love triangle went one with Rodrigo, Joshua Bassett, and Sabrina Carpenter.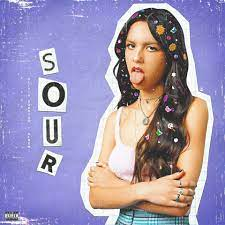 Her album is mostly about the breakup that went on between her and Bassett. She has a different song for every mood. She has fast songs that make you want to dance in your mirror, and slow songs that make you want to close your eyes and sing along. Her songs just have a great uplifting beat.
The lyrics in the song are absolutely amazing! "I just want to throw my phone across the room, cause all I see is girls too good to be true," It says in "Jealousy, Jealousy".
The lyrics in that song just add up. All of her songs make you just want to sing along, and they all make sense. I personally love the lyrics because it relates to most teenage girls in the twenty-first century.
As mentioned earlier, her songs make you want to get up and dance in the mirror. One of them is "Brutal," and the beat of that song makes you want to dance, and sing along. Then there's "Drivers License", a slower song. All I want to do when I'm listening to it is sing along.
Rodrigo is on a world tour right now. She played the Moda Center in Portland on April 5. The tickets sold out faster than a dog chasing a cat; they were sold within weeks. I tried to get tickets, and the only ones I could buy were $2,000 VIP tickets.
If you like listening to today's pop music, I think you would like to listen to SOUR. I highly recommend it to teenagers who enjoy pop. Go to Spotify and download the album right now.