"After the Storm(feat. Tyler, the Creator & Bootsy Collins)" by Kali Uchis Review-
Kali Uchis, a young female musician, dropped her new song "After the Storm"  January 11, 2018. The introduction begins with the sound of a rainstorm and Bootsy Collins enters with his smooth and funky voice. He sings a line that was said in the Tyler, the Creator and Kali Uchis song, "See You Again". The baseline begins with Collins, and stays with a similar line throughout the song. Not only does Collins set the mood, but so does the base.
Uchis comes in with her melodic voice singing only notes. Her voice stays sweet throughout the song and she keeps with the rhythm base. When it gets to the chorus a synthesizer adds to the gorgeous combination of bass and Uchis.
After the chorus Tyler, the Creator, flows in with a danceable rap. The entire song has a dance beat that is similar to a disco beat.
The song ends with Uchis' alone with the bass and drum. Her lyrics are inspiring and remind the listener of a field of sunflowers along with the warm summer breeze. Besides the rap verse that may be taken inappropriately, this song is a great listen for all ages
IMPORTANT LYRICS
"So if you need a hero, just look in the mirror
No one's gonna save you now, so you better save yourself,"
"Maybe you could understand
When all you had to do was ask
And just open your mind
When everything is passing by
And all you had to do was try
Yeah, all you had to was try"

About the Writer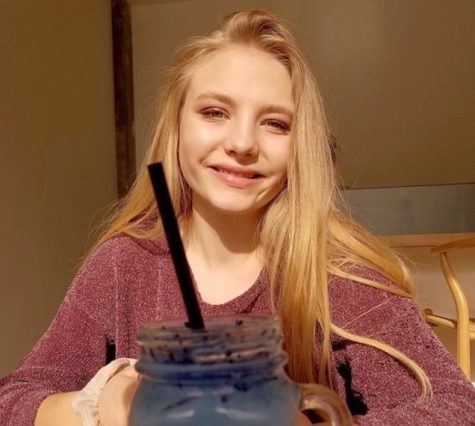 Kierah Kavicky, Feature Editor
My name is Kierah Kavicky and I am a sophomore.