An Out-of-This-World Festival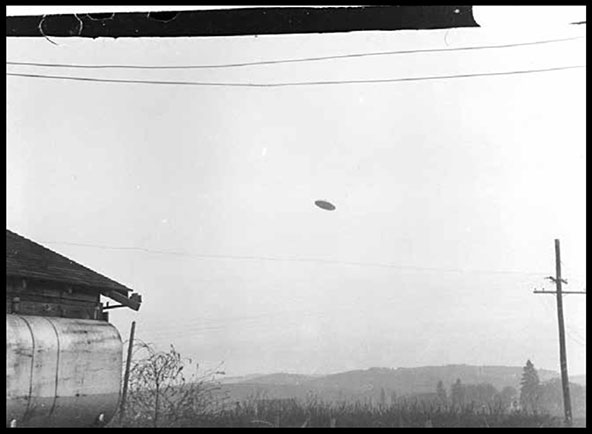 The UFO festival is a 19-year-old tradition, and its 4 days of people of all backgrounds celebrating the goofy fun of the extraterrestrial. And this event has a history and an interesting one as well. Around 7:30 p.m. on Thursday, May 11, Mrs. Evelyn Trent was out feeding her chickens and saw something floating in the sky. The animals had shown no sign of disturbance, though she did. She ran to get her husband yelling for him to grab a camera. And that was the day the famous McMinnville picture was taken and debates still rage on.
The main attraction is the parade where people are able to show off their costumes. There is live music performed by bands that have out of this world themes. There is also lectures by ufologists, and people can pay to have lunch with the lecturers. I didn't participate in these activities because frankly $15 to listen to conspiracies is too much. And most of the speakers have free radio shows and podcasts anyway.
This year there were a lot more booths than previous years. There was plenty of food carts,all of the food was deep fried and delicious. And there was more than enough merchandise: T-shirts, inflatable aliens, artists who painted Bigfoot and UFOs, costume props, and for some reason a lot of rocks. The parade was entertaining with classics returning. The church float was present along with the karate class dressed as Nav'i from Avatar, and the alien surgery is always a fun one. And of course, candy was given to the kids.
   I have gone to the UFO festival every year since I can remember and it was always a fun time. People dress up in all manner of costumes ranging from the wacky and homemade, to the meticulously planned replicas and recreations. There was a surprising amount of the latter. An entire section of the parade this year was dedicated to Star Wars costumes that were extremely well done; there is nothing better than an entire army of movie quality Boba Fett's walking by. The only complaint I have is the crowding which has gotten worse in the last few years and also the weird amount of rocks for sale. Like a ridiculous amount of rocks. I can understand one rock stand, but not five.
    What is impressive is just how many people come to this festival celebrating one photograph taken in the 50s. An entire community that comes together once a year for a weekend to celebrate the pop culture surrounding UFOs. it really is impressive to see such unity for such random topics.
   I was able to interview Rain Bailey, someone who has participated in the parade for 6 years in her marching band classes, about her thoughts on the parade and her involvement in it. According to Bailey, the parade is becoming more popular every year  "It has definitely gotten more popular since when I was in elementary school. There are so many people that go to it, especially this year." according to her the crowds are noticeably larger "Walking in it I really notice how the streets, especially third, get more and more crowded every year." And the parade itself the (bands in particular) has expanded quite a bit as well: "Usually we march with the middle school, but we marched separately for the first time. There were also a few more bands in the parade this year and there is usually just the high school middle school combo." In a year alone the parade has gotten more popular and, even more, the fun of our "Abductors."