Social Media and its Effects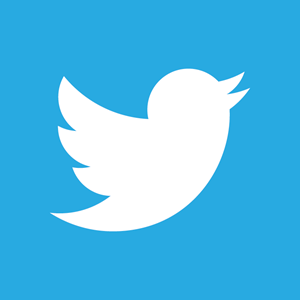 Social media has only arrived in the recent twenty years. With the advanced new ways of communication, comes mixed methods of use. While the positives come, so do the negatives. This new form of communication has impacted the way information travels and is used. Our current president using twitter to communicate with his people is a significant example. While it is important on a global scale, social media has become important in the Yamhill Carlton community.
Former cheer co-captain, McKayla Sisneros, has mixed feelings when it comes to social media. As a cheerleader, she felt that it has importance in communication, promotion of the team, and an openness between teammates. While these are all important things in a team, social media also has its way of causing miscommunication. Sisneros says, "sometimes confronting each other is difficult, so we just rely on social media and that can be a dangerous path to walk on." As a student and a child in this community, she feels that social media has brought her closer and provided information on current events.
Richard Nettles, a Yamhill Carlton resident and  man who has openly defended YC numerous times on Facebook, stated his beliefs on social media's impact on our school. Nettles, before creating a response page called, "Yamhill Carlton Schools Community Concerned Voice-Rebuttal", had little interaction with social media. He says the page originally created, "Yamhill Carlton Schools Community Concerned Voice", was divisive and therefore he acted. He believes that the page painted a negative picture of YC. Nettles stated, "The communication from the school district is not always the best, that has allowed people to run rampant with untrue statements and really paint people in a poor light. Especially people that are working hard to make this project the best that it can be." While Nettles had little experience with social media before creating his response page, he sees social media as a way to communicate important opinions. He stated, "When something nefarious is written about the school, I am able to respond and get the truth out immediately."
Yamhill Carlton is not the only area affected by social media. The nation and world itself is affected. Twitter specifically has been useful to many groups in particular. On the negative, a twitter group named "American Nazi Party" has gained a large amount of followers. The page has 13.3 thousand followers and over 4,500 tweets. Without social media the party would most definitely still exist, although they wouldn't get as much attention.
Alternatively, another group, also on twitter, called "Anonymous" is also very popular. The group is known for shutting down prejudice websites and fighting for human rights. Their twitter page has 1.7 million followers and over 160,000 tweets. While the opinion on this group differs between people, the attention they get is much higher compared to if social media was nonexistent.   
The way people use social media has become a strange and two sided argument. It's a place to voice your opinion but it also does more. People can use it to hurt others and tear other people down. What was once a place for sharing ideas, turned to a place of hate. However, there are lights of hope. People who try their best to make it a good place, people who take down hate pages, people who fight for the good. There will always be something to talk about for either side of the argument whether social media is good or bad. The answer is up to you. What will you do to make it better?