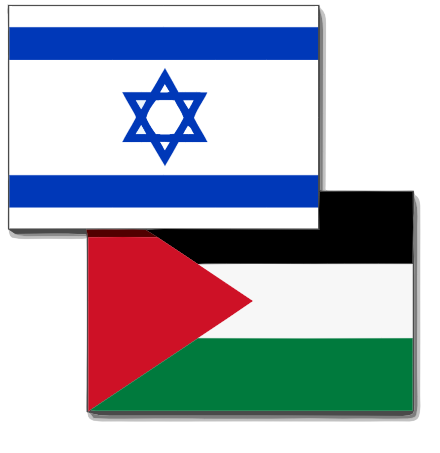 For decades and decades, the Israeli/Palestinian conflict has been waged. In 1917, the Balfour Declaration, issued by the British Gove
rnment,  advocated for a Jewish homeland in Palestine, sending an influx of Jewish immigrants to the area.
 After World War II and the Holocaust, worldwide pressure was put onto the idea of creating a Jewish state, which then led to the eventual c
reation of Israel in 1948. Proceeding this decision, the first of many Israeli-Palestinian wars was waged as the Jewish Yishiv established Israel, displacing  almost 700,000 Palestinian arabs. These Palestinians became refugees and  lit the match for the long heated debates and wars to come.  
While there are dozens of conflicts that have spurred throughout the 20th and 21st century, and hundreds of demonstrations, no other have been more massively reported on and documented than the most recent Israeli-Hamas war. People's attention was first brought to it on October 7th, 2023, directly the morning of the Jewish Holiday S
hemini Atzeret and 50 years after the Yom Kippur War.
The surprise offensive by Hamas began with a 5,000 missile barrage from the Gaza Strip directed at Israel. During that time, around 2,500 Palestinian militants breached the border, attacking IDF military bases and killing civilians. Around 1,400 Israelis were killed, including dozens of civilians. 
After the Hamas offensive, 200 Israelis were kidnapped and taken back to the Gaza strip, many being IDF soldiers, women and children. A day later, Israel officially declared war on Hamas.
Following their declaration of war, a directive order was placed from the defense minister to the IDF, calling for a "complete siege of Gaza". After securing the southern border from Hamas forces, the IDF commenced airstrikes on Gaza, killing over 5,000  civilians in the bombing. 
As well as facing consistent  bombings from Israel, Gaza's sole power plant has completely run out of fuel and the drinking water has almost run dry. Hospitals are facing constant shortages of medicine and ice cream trucks are forced to be made into makeshift morgues.
A factor that has contributed to this war has been the internet. As with other recent and ongoing conflicts, such as the Ukrainian-Russian war, many people that are in the war or around it have posted their experience to social media. And with the heavy use of social media for coverage comes the high chance that something you have read or seen is completely fake. Whether it's videos from years before the war or convincingly staged, misinformation has been spread maliciously and unintentionally. 
YC history teacher, Mr. Mckinney, states how he feels about the misinformation and bias that can be spread online.
"That's one thing I think that's changed a lot in the last ten years is the biased reporting," McKinney states. "I feel that's gotten much worse."
As well as sharing his opinion on the biased reporting that can come out of a war like this, the thought of this war ending the decades long conflict, seems like a pipe dream.
"I'd be shocked if it stopped, it'd be great, but I don't thin
k it will," he said
As well as Mckinney giving his thoughts on the conflict, students Ruth Rorbaugh and Jaida Lee voiced their opinions towards the war.
"I've definitely seen a lot of videos of women and children, especially being scared," Rorbaugh states. "It's just really sad seeing people not support them, people are getting hurt."
Both Rorbaugh and Lee have, like many people, seen videos online of civilians suffering in the conflict, affecting them and the way they see the war.
"I saw a video of dead babies in Palestine" Lee explained "I'm trying more to be compassionate, maybe not choosing sides but seeing who's hurting the most and trying to help" 
Ruth shared that "I'm not really able to help, but I wish I could and I'm educating myself more about what's really going on"
If you yourself wish to be more informed on the conflict,  go to AllSides.com. The site provides credible articles on current events, allowing you to view stories that all vary in political spectrums.
'
SOURCES USED: