"West Side Story" (2021) Review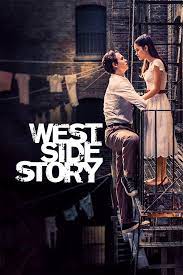 Watching the movie West Side Story was an amazing experience. The whole way through I was enamored by the incredible dance numbers and the fun, catchy songs. 
I had watched some of the original movie from 1961 about a year and a half ago, and honestly, I like the newer West Side Story a lot more. The original had a lot of bad acting and cheesy lines. Overall, it was very cringey to watch.
This new West Side Story ticks all the boxes on what a good musical should have. It brings an excellent modern twist on a classic story. Although made in the 21st century, the movie still has a vintage feel to it. 
I thought Ansel Elgort did an amazing job as Tony in the movie. He sang all his songs beautifully and I'm sure it brought tears to many people's eyes. 
Ariana DeBose's performance was astounding. Her dancing was incredible and so much fun to watch. 
I feel like one of my favorite characters in the movie had to be Riff. Of course Mike Faist did a great job at portraying the character, but during the movie y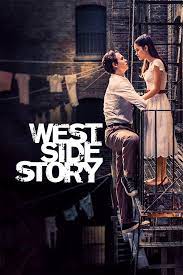 ou could see this other side that Faist gave him that wasn't as gangster as his character was supposed to be.
Even though a lot of the characters are shown to be gangsters, a lot of people seem to forget that they are still kids and young adults. Their world is crumbling around them and they have no one to turn to but each other. I think Faist did a beautiful job in giving Riff an almost frightened child undertone.
I loved the relationship between Riff And Tony as well. I feel like they had a more brotherly bond, and during the big fight scene between the two gangs, Riff was looking out for Tony and was trying to protect him; albeit pushing him to fight Bernardo. He pulled Tony away as he was going too far, and ultimately took his position in the fight, reading to his death. 
With the costume design and the complexity of the characters, I feel like this movie is a total upgrade from the original. Yes you can argue that the originals are always better, but I feel like West Side Story is one of those movies where the newer version is just polishing up the older one. The newer movie has actors that a lot of the younger generations will recognize.  
Even if musicals aren't your thing, you have to give this movie a try. It's fun, dramatic, romantic, and very sassy. This movie is sure to make you cry tears of joy.