A Family Feel Good
Tessa Paxton, First Year Journalism Student
December 17, 2021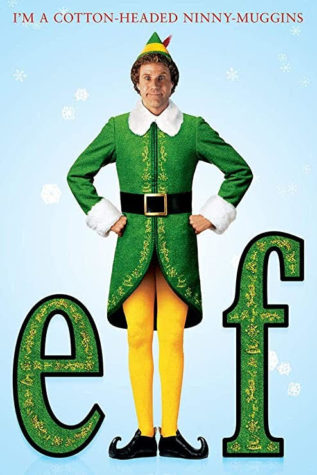 Do you want a fun, family friendly movie to watch during the holidays? "Elf" is a great movie to sit and laugh with the family. Will Ferrell is one the main stars in the movie, he plays as Buddy. Along with James Caan (Walter), Zooey Deschanel (Jovie), Bob Newhart (papa elf), and Daniel Tay (Michael). In the movie the setting is around the Holidays during the 2000's in New York. This movie is a great comedy, and is a family feel good. 
Buddy is a man who was raised by Santa and his elves. Buddy grows up to be like one the elves. He leaves the North Pole to go out and search for his real dad. 
But when he moves to New York he struggles to fit in and function like everyone else in the real world. Buddy goes on to learn the ways of the real world, and fit in like an adult with the help of his new family. 
Although this movie takes place in New York, the scenes were shot in Vancouver, B.C. The script was written in 1993, it later came out in 2003. Many people found it humorous, and Elf became a great holiday movie. It even became a Broadway musical in 2010. 
"Elf" is a well put together movie. It's fun, outgoing, and a great one to sit around and watch with the family. There have been many viewers that say, " It has always made me laugh," or even " My family and I watch it every year during the holiday season," if you love jokes, music, and a great message. You should watch this movie with your family over the holidays.  It's rated PG, and I would give it a 9/10.