An Addictive Trilogy Called "All For The Game"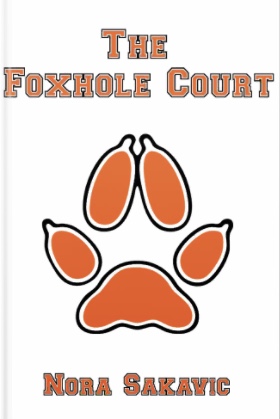 Students usually don't like being forced to read. It's a universal truth we all know by now. However, there is one book series that I can guarantee anyone would want to read if they knew about it. It's a sports fiction series called "All For The Game."
"All For The Game" is an elaborate series composed of three books. Those books are: "The Foxhole Court", "The Raven King", and "The King's Men". They were written by Nora Sakavic.
The series revolves around the fictional sport called Exy. The books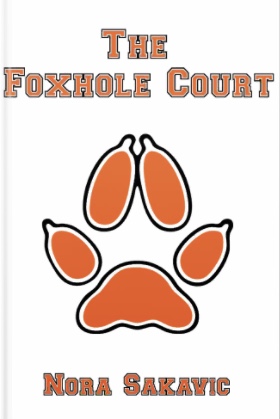 describe it as "…an evolved sort of lacrosse on a soccer-sized court with the violence of ice hockey…" It will take a while to understand it, but once you do, it makes the rest of the series so much easier to read.
The books center on the main character, Neil Josten; a guy on the run from his mafia boss father. He ends up signing a contract to play on an Exy team full of college kids, all with disturbing issues of their own. There he learns to trust his teammates, all while trying to lead his team to victory against the cruel Riko Moriyama, the king of Exy.
The trilogy sheds a lot of light on the dark side of life. Many of the characters in the book deal with drug abuse, family problems, child abuse, and more. Each of them has their own respectable amount of character development as the series goes on. 
The harsh thing about the story is that it's very emotional to read. There are characters you read about that you think you wouldn't like, but end up loving. There are characters that you wish were real, just so you could punch them in the face. 
Nora Sakavic did an incredible job at creating the plotline. It is a slow burn, and a bit difficult to understand at first, but after the first book ends, it starts to make more sense. You really get invested in the way the story changes and grows.
There are plot twists that take your breath away, and one liners that will have you laughing until you can't breathe. It's an intricate web of loving relationships and betrayal. All while anxiety stalks you at the end of each chapter. 
"The Foxhole Court" focuses on Neil and his fractured teammates, the Foxes. He has just gotten out of a hellish situation and is in need of hiding from his Mafia boss father, who is out to kill him. He now has to teach his teammates that his secrets don't come without a scarring price.
"The Raven King" focuses on The Foxes and all the other teams. They are now up against Riko Moriyama and his team, The Ravens. The Ravens have won every single game they've ever played, but Neil is about to change that. 
"The King's Men" focuses on all The Foxes victories, and their inevitable game against The Ravens coming up. Neil is starting to trust his teammates more and finally believes he has found his family. He has to start taking more precautions though, for his father is after him, and looking for revenge. 
"All For The Game" is such a gut twisting series to read. There are horrid plot twists that will have you on the edge of your seat, and chapters that fill you with unstable levels of anxiety, wondering what will happen next. 
The books also have plenty of LGBT+ representation and POC. Overall, this series gets a 9/10 from me. The only reason I docked a point is because those books were already so emotionally traumatizing to read once, it would be near impossible for me to read them again for fun. 
The amount of detail and description in the books is honestly unreal. It makes you feel like you're watching a movie with how much detail is in each chapter. There are quotes that will stick with you like glue after you read them.
I promise that you will fall in love with this series once you read it. There aren't many sports fiction books that go into as much depth as "All For The Game Does". The ending of the last book is heart-melting and beautiful, and it really wraps up the series in a way that satisfies the reader.