Riley Clemmon's Music Debut starts with her new hit album, "Godsend"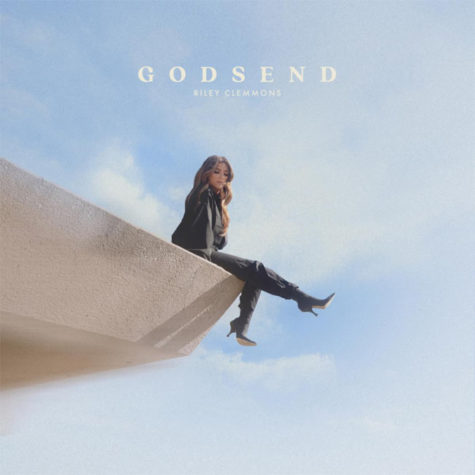 "Just keep on Hoping". These lyrics were not only written in one of Riley Clemmon's hit singles, but they also wrote out the story of her career. Since Clemmon's was young her whole life was focused on music. However, it wasn't until she reached age 13 that she debuted her talent. 
Clemmon sang in her school's pageant and from then on she never stopped pursuing her dreams of becoming a hit artist. It wasn't until age 19 that Clemmon's was awarded for her talents. She was awarded "Top Breakout Artist" in 2018 and shortly after was signed to a label. 
She found a label and immediately started producing and writing her music and debuted her first album "Godsend". Not only did a few of the songs become hits but her whole album is played all over Christian pop stations. 
Clemmon's, although young, has a bright future ahead of her in sharing her story through her relationships and even her faith. She has inspired many young Christian artists and has spread God's word, love, and faithfulness into the world. 
Clemmon has always pursued her talents by expressing them through her struggles with faith and her relationships. Most of her songs revolve around the concept that although everything around her is tearing her down God's unfailing love is still there holding her up.
" Fighting for me" was one of her biggest hits and the following lyrics express this claim. "You will never stop fighting for me When I can't fight for myself."
Another song in her new Album "Godsend" is "Keep on Hoping" and although it does not directly involve her faith it's an encouraging chorus pointing listeners to never give up on themselves. The lyrics say, "Come on and keep on hoping when the days get dark". 
Lastly, is a song newer to her career and still waiting for its time to become a hit. This one is called "Healing" and despite everything else she features in her album this one focuses more on coming back from the hardest parts in life and how it's ok to take time to heal yourself with God's help. 
"I found strength through the pain, What was broken is standing again" This line shows that she emphasized in the song that she is better now because she didn't give up.
Overall, "Godsend" by Riley Clemmon's is a hit album and has an encouraging background for its listeners. It's brilliantly designed to build you up from your lowest and see that it's ok to keep going and get help if you need it. Clemmons has an inspiringly bright future and career ahead of her and you should look forward to seeing what she comes up with next.
I rate this album 5/5 stars.