Sports Brief
YC Senior going to State for Cross Country
Recently, Senior Cristin Brethower received the news that she would compete at state for cross country. She describes what that experience was like.
" I was thrilled to qualify for state. It has been one of my key goals in this odd season. It didn't really sink in for a few minutes, but when it did, I had to lean on my coach for a little bit, I was just overwhelmed with emotion. It has been a wild year, I'm so thankful to have the opportunity to share it with my coaches and teammates."
Brethower talks about the joy she finds in running for cross country.
"Cross country is the source of my greatest joys and it is always there for me when I am having a hard time. Being able to run with my friends is amazing because I get to run with my friends and spend time outside while discovering how strong I am, which really helps my mental health and confidence."
Showing that cross country and running is a major part of her life, she also talks about the future she hopes to have with it.
" I will be running cross country and track in college. Beyond that, I plan to run ultramarathons for fun in my free time. I have considered volunteering as a coach for a youth running organization or eventually coaching a high school team. I don't know where that will take me, but I am excited to find out!"
About the Writer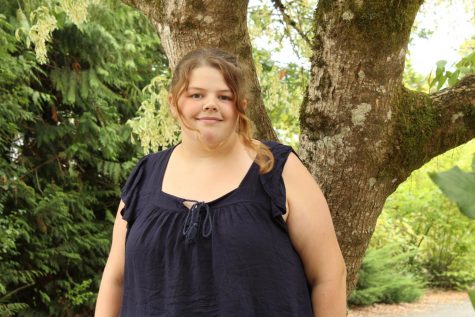 Lajla Raske, News Editor
My name is Lajla Raske and I am a 2021 Senior. This is my second year on the YC staff. I have one year of experience, prior to being on the YC staff, where...