Businesses closed, but serving continues, bringing hope to many
While church buildings are closed, CalvaryMac continues to help serve people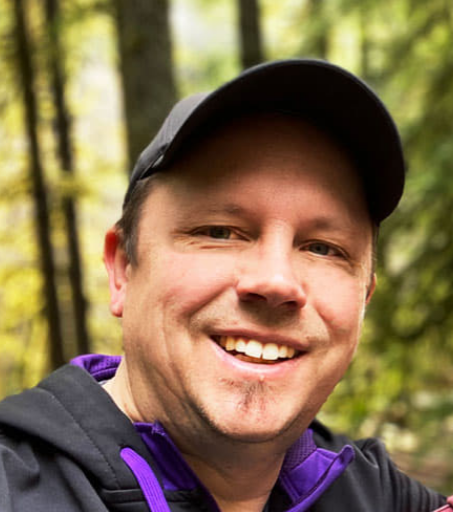 As of Monday, March 16, 2020, the guidance or ban on gatherings over ten people began preventing people from getting together which included the closures of public schools, universities, certain businesses, events, and churches. While some businesses may be temporarily closed and others are resorting to delivery or "take out only," churches are still willing to serve and stay "open," providing hope for others. 
     While they may not be able to be physically open, most churches are still streaming services online using Youtube, Facebook, or other streaming services. Churches are not just stopping there, as there are people in need who may rely on help. Pastor Brian Carlson of CalvaryMac or Calvary Chapel of McMinnville, Oregon explains what serving has been like since the gathering ban has taken place due to the Coronavirus outbreak.
"
There's just a real 'team' mentality right now in our community."
— Pastor Brian Carlson
 "People have been unleashed like never before. People are more aware of other's needs. I think this is a combination of people having more time on their hands, while the level of needs is like never before. As far as CalvaryMac, we've had younger people grocery shopping for people who cannot go to the store," Carlson said. "[There is also] an 'army' of pen pal letter writers connecting via letters with seniors trapped, quarantined in retirement homes and gifted food being delivered to people who have lost their jobs or income."
      There is a lot of work going on such as serving, which is impacting several people and not just those who attend CalvaryMac. Carlson says one of the ways he has seen God working through the church is how the owners of the Valley Commissary Restaurant donated their perishable food to CalvaryMac to donate to families after the closing of their restaurant due to COVID-19. As Carlson said, this is an example of God taking a negative situation and turning it into something good! 
      Dan Bellows, who serves as pastor of spiritual development at the church, talks about the importance of serving and why it is important to keep serving in ways during this time. 
     "We are commanded to serve one another in the church. So it is important, as far as being obedient to God. During this time of isolation, it is imperative that we have others in mind so we can inquire how they are doing and understand what their needs are."
Bellows says, "Primarily this is happening in the church, but it also extends to the community as we learn about needs. For example, one way we reach the community is through a Pen Pal program to elderly people living in elder care homes that started in our Women's Ministry, but has gone throughout the church."
"
All in all, it's super easy to write a letter for ten minutes and just talk about yourself, [encouraging] the other person to not feel so alone."
— Abby Pearson, Junior
     Like Bellows explained, people have reached out through pen pal letters to the elderly, which can help make those in care homes feel less isolated. Abby Pearson, a junior at McMinnville High School, who attends CalvaryMac and serves on the worship team, talks about the importance of pen pals.
     "I think it's very important to do pen pals, especially with people in retirement centers. Even before the virus, it's very rare for people to visit them in their homes and take the time to talk with them and hold conversations. So, the virus is making it increasingly and incredibly hard for them to get any social interaction.  The difference it makes for them is huge. Writing the first letter to the lady I was partnered with was really fun because it was just introducing myself in a way that was effortless.  I didn't have to worry about what she would think of me because she's going to say a lot of the same stuff and we can't see each other, anyway. All in all, it's super easy to write a letter for ten minutes and just talk about yourself, [encouraging] the other person to not feel so alone."
       Carlson talks about meeting the needs of others during the COVID outbreak. 
     "People always have needs, they're just obvious right now. I hope that people know that this should be our mindset all the time. Looking for people in need and meeting those needs. What is needed is obvious, not hidden behind closed doors. Everyone is in need right now, and everyone knows everyone is in need. That makes it easier to ask people how we can help each other out and how we can work together to meet needs. There's just a real 'team' mentality right now in our community."
     Carlson says that in the church of around 400 people, there are usually about 40 (or ten percent) who serve. Right now, he says that the number is about 100 people who are actively serving in the church from letter writing to helpful phone calls (that serve as a check-in) to grocery shopping.
     Bryant Ashton, who leads the upper-class youth group at CalvaryMac talks about the importance of thinking of others during this time. 
      "[The church has] done what we can to provide services for the members of our community who are at high risk from lung diseases caused by COVID. We are also doing everything we can to ensure that people of all ages are staying connected in the community. It is important for people to think of others at this time. We should all be thinking of ways to help out those who are at risk and also keep an eye on each other's mental health."
      Ashton also started a podcast with the upper-class when COVID started, which can be found on Spotify, Apple Music, Stitcher. He explains more about it. 
      "We created a podcast as another connection point for youth and young adults to stay challenged, connected and growing [with their faith] through COVID. The podcast has interactive questions at the end and students listen, then call their friends to discuss questions." 
      Ashton talks about his hopes for people during this time.
"I hope that through this, we can remember to keep growing and learning. As much as our lives are on pause right now, we also should do everything we can to see this time as an opportunity instead of a setback."  
For any information related to CalvaryMac, it can be found on their website: Calvarymac.com