What is the Plastic Bag Ban?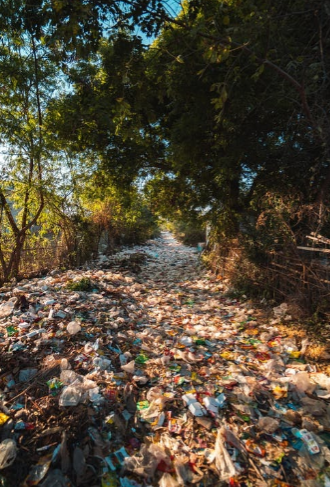 The Sustainable Shopping Initiative has been included in several other areas, such as California, Hawaii, and New York and on January 1st, 2020, the ban has been added onto Oregon as well. This plastic bag ban prohibits single-use plastic bags from usage in grocery stores. This ban of single-use plastic bags came in a group of three bans along with a ban on plastic straws and a failed styrofoam ban. 
 The exemptions for the ban are very simple, only for bulk foods, produce, or at restaurants. And if you do not bring your own reusable bag a small fee of 5 cents will be added to your purchase per plastic bag.
The plastic bag was created in the 1900s. The plastic itself is made of synthetic polymers, all unnatural substances made by mankind. In 1935, almost nothing was made out of plastic. Plastic is made out of almost no natural resources found in our world. However, plastic was very easy to reproduce over and over and was lightweight and resilient.
In Norrköping, Sweden, a man named Sten Thulin took a flat tube of plastic film and found a way to cut and weld it in order to create a sturdy bag. When the company Mobil Oil found out about this they wanted to bring it to America, and when it launched they were put with the American colors. Now they're a clear bag with colored labeling based on the store.
Plastic has continued to affect us from now, to when it was made, and many suggest that we deny single-use plastic bags but currently only around 5 states use the plastic bag ban, so while this ban is to help reduce the use of plastic bags so many other states do not have this law basically nullifying the ban the 5 states have on it. In fact, only about 1% of all plastic bags are recycled.