Illumination Entertainment and What's Ruining Animation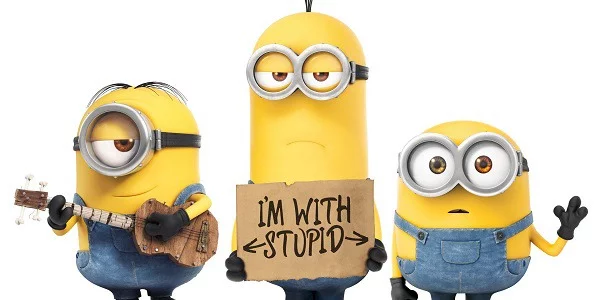 For the last few years, the animated movie industry has changed drastically and for the worse. it has grown static with very little original ideas being produced. And I think no studio other provides a better example than the one that created Despicable Me; Illumination Entertainment.
The original Despicable Me was a perfectly okay film with decent reviews from critics and audiences and making far more than its original budget in theater profits. Despicable Me looked good at the time visually, they paid Steve Carrel to voice the main character and Jason Segal as the antagonist, the designs were cute and very marketable. The first Despicable Me was pretty good and I can admit that I have fond memories of it, but with every new film, the quality and ratings dropped. 
The first Despicable Me had an 81% on Rotten Tomatoes, the second had a 75%, the third had 55% and The Minion Movie had a 58%. And as the Despicable Me movies declined in quality the rest of their content appears to have as well, it's been two years since they made a movie that got more 59% on Rotten Tomatoes. The last film they released was the Secret Life of Pets 2 which was able to make a decent amount of money in the box office while only getting 59% on Rotten Tomatoes. With these movies seeming to get worse with every sequel it was becoming apparent that we had a new studio with a poor strategy and I think this studio is a perfect example of what sickness has been plaguing the animation industry.
The last truly original idea Illumination had was a movie called Sing which was fairly enjoyable but didn't push any boundaries. Illumination makes most of their money from sequels or Dr. Seuss adaptations. And they are only developing sequels at the moment with Sing 2 and Minions: Rise of Gru. 
Animation companies are getting too safe. Once you have created an iconic brand like Despicable Me or anything Disney has produced in the last few years it is easy to exploit people's love for that brand. You can almost guarantee that if you make a sequel or remake in an admired franchise it will make money or at least make back its budget without putting in much effort. Disney continues this trend with CGI remakes of their older movies, for example, Dumbo remake has a 47% on Rotten Tomatoes but was able to make 354 million dollars at the box office.