Music and Manslaughter: Mock Trial's Newest Case
Music and manslaughter, those are two of the prominent aspects of the new Mock Trial scenario. You may ask "what is mock trial?" Mock Trial is a competition between schools where students simulate court cases. YC has been participating in these events for three years, though a long time ago there was a class that was a mock trial. The current group made it to state two years ago and also compete in regionals each year.
This year the advisor, Matt Opitz, Rob Nichols, the team's lawyer, and fourteen students make up the mock trial club. While competing there will only be seven students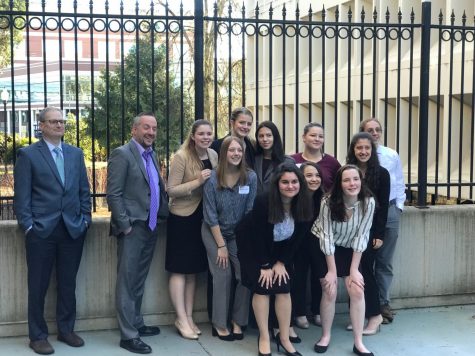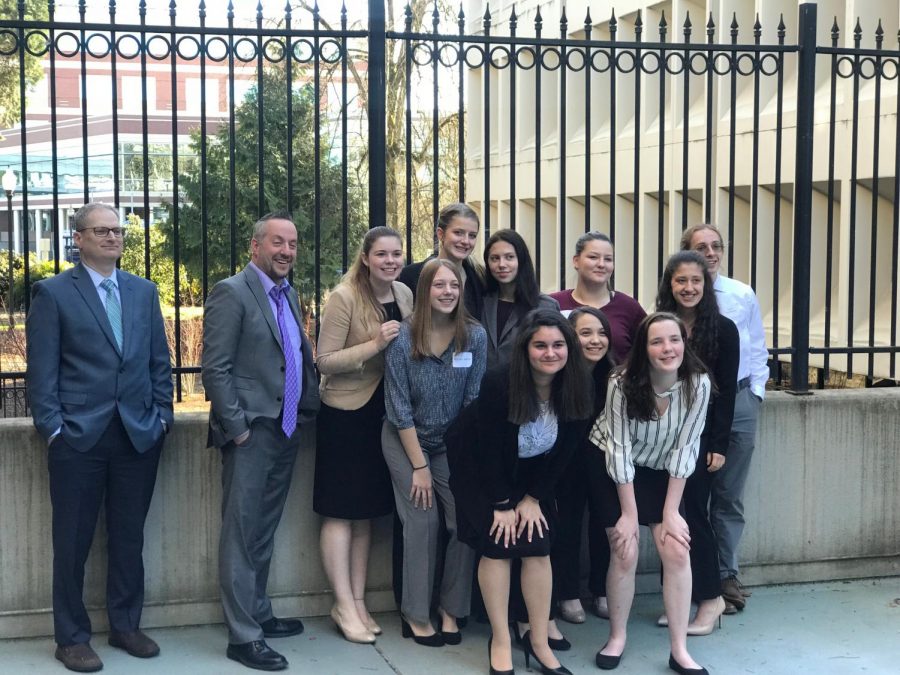 , four lawyers, and three witnesses at a time. The tournaments are very realistic and some of the aspects that are shared with actual cases are opening statements, direct examinations, cross-examinations, and closing statements.
Though the club teaches real court skills, there are still a few differences. For example, the fact that these cases are rehearsed many times prior to the competition is different than actual cases., in real cases, people don't know exactly what could happen. Ex. a witness could change his or her story right before the session. There are also some small details like limitations on arguments and motions that they are not allowed to do.
This also isn't the original Mock Trial "Club." Advisor Opitz said, "Years ago there used to be a class that went and did competitions before, so I restarted that backup." He explained that he thought it was harder to do an actual class that competed because of students' schedules. The newest group was started three years ago by Opitz. "Our first year was pretty slim pickings, we had to double up on a lot of assignments." since then the group has grown quite rapidly and like stated earlier there are now fourteen students.
Two years ago the team made it through regionals and made it to state. Just last year our team made ten out of eighteen at regionals with some really tough schools. This year, with the help of Nichols, the lawyer /attorney coach, and advisor Opitz, the team is hoping to get to state again. If students want to check it out, the meetings are once a week from three to four. in February, meetings will most likely be held twice a month due to the event being held that month.