YCHS Girls Basketball Enters This Year's Winter Sports Season
Yamhill Carlton high school girls basketball had their first game in the new dome on December 5th. "We have been waiting to play and get in the dome for a while and to finally be able to play in there was exciting. And I think that the community was also excited to go in the dome and see how it is," said Senior center Lisie Luttrell.
They had some injuries and illnesses during the game which brought them down the second half. Sophomore guard Olivia Davison said, "Our first game was a little rough, we had some injuries and some illnesses. But we worked through them." 
Having injuries and illness to start the session can really affect the team but as long as there is a good bond they should get it back. Luttrll said, "Some challenges that the basketball team is definitely going to have is just the low numbers. With that is having enough girls to play that are not  injured or sick is going to be tough." Despite these challenges, the team has a good bond. 
The bond of a team is important and can affect how they play on the court. Luttrell also says, "This team has an incredible bond we all really get along together and there's no drama involved with that. It has only been about three or so weeks as a team but we all already play other sports together so we've known each other for a while and so we already have that bond but it's gotten even stronger through basketball. And we all support each other and keep pushing each other to do our best in basketball." 
Even though the team has some difficulties there still have a good bond and a close relationship. Junior guard Halle Harris says that the team has the ability to come back stronger. Senior guard Aliya Seibel says, "The season is going to be getting better from here. I believe we have the girls to go to state and go far." 
Last season they made it to round one and are hoping to go even further this season. Luttrell says,  "For the end of the season I think we are definitely going to be ready and finish out going to state. We have started figuring it out and we can only go up from here and I think that is going to really fire us up and get us to state."
About the Writer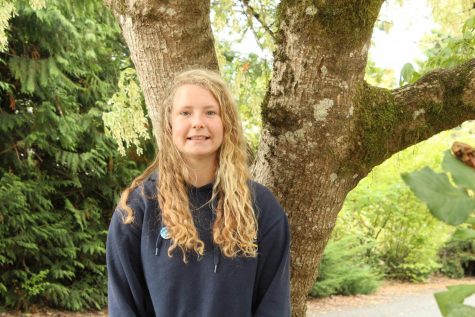 Claudia McAbee, Staff Reporter
My name is Claudia. This is my first year taking this class and I enjoy writing sports stories. Besides journalism, I am in leadership and play soccer...