Homework? Helping or Hurting?
Los Angeles Times writer Karen Klein recently wrote about the workload students deal with every week. In the article, a poll from the University of Phoenix School of Education stated,  "A poll of public school teachers finds that on average, high school students are assigned 3.5 hours of homework per weeknight, or more than 17 hours a week. Or that's the teachers' perspective, anyway."
High school students should be getting 8-9 hours of sleep a night when students have chores and extra-curriculars that leaves very little time for homework. That can lead to homework going undone or teens not getting enough sleep. 
Interestingly, Finland has shorter school days along with only 2.8 hours of homework a week on average. In 2009 an assessment showed Finland ranked sixth in math and second in science and reading whereas the US ranked 30th in math, 23rd in science and 17th in reading. 
The YC Journal staff headed out the hallways and asked a variety of students: "Is homework beneficial to students?" These were the responses.  
English teacher Matt Opitz said, "I believe that teachers should not give a whole lot of homework, especially with seven-period days because it can really wear down on students."  
Freshman Nora Leisigang said, "I see homework as more as a struggle. I think that it is the reason students seem to stress. I personally don't think it helps at all."
Sophomore Jacob Howard said, "I don't like homework. I am the kind of guy who likes the more on hand things."
Junior Grace Still said, "I feel like homework has the opposite effect that people want is to have, at least for me. It makes me stay up late trying to get it done and stresses me out and then I end up doing worse in school because I am more focused on getting the homework done rather than learning."
Senior Rian Perry said, " Homework doesn't really affect my grade too much, and I spend about 2-3 hours on homework a week. It's just added stress, it can interfere with athletes and cause them stress, a lot of homework is done online these days, therefore, makes it hard in those students who lack internet at home or don't have devices available to them."
About the Writer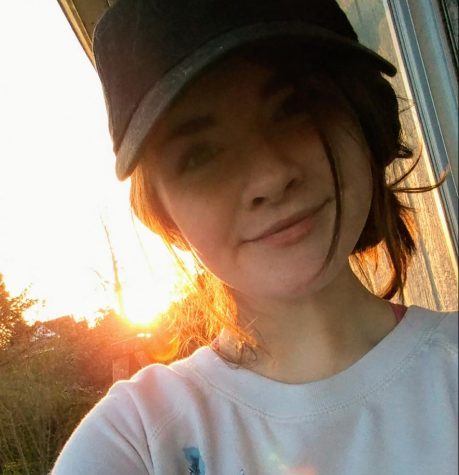 Lela McInnis, Staff Reporter
I am Lela McInnis, a junior, and I like shopping and make-up, and I absolutely love petting dogs and cows. Something I like about writing and is it gives...