Raever is the Man with the Plan
Maybe some of you haven't heard but there's a new sheriff in town by the name of Clint Raever. Some may have heard of him by now, Raever is our new principal.
Raever hails from Toledo High school located in Toledo, Oregon. He used to work in that district for around 15 years. Raever currently lives in Tigard, traveling 30-50 minutes each day to arrive at YC.  Generally, he gets home between 4 p.m and 10 p.m during school nights, depending on the current sports schedule.
When it comes to the school, Raever has only one plan: to learn. He wishes to get to know all of the students even if it takes him a while. Raever wants to understand more about the school and the teachers so he can plan to help improve the school for students and learning. 
Raever's wishes are that they can be proud of what the school has become. When talking about students Raever admits that he wasn't the greatest student when in school. He says he struggled in school and understands what some kids may be going through.  he gets inspired when he sees kids achieve more than they thought they could. Achievements of students or peers in general is something that inspires him and makes him feel good in general. 
 "It's a great little community." Raever said, "it's centrally located from all the things that are important to me and family. I love the culture here." 
Loving the size of the school, it is a perfect fit for him. He wants to be committed to YC Raever is here to support the students and help them graduate. He wants them to become successful. 
"It's not for me, it's really to help the students make Yamhill Carlton High School be some place that they're really proud of." Raever said, "Somewhere where they can wear the YC on their chest with a lot of pride." 
About the Writer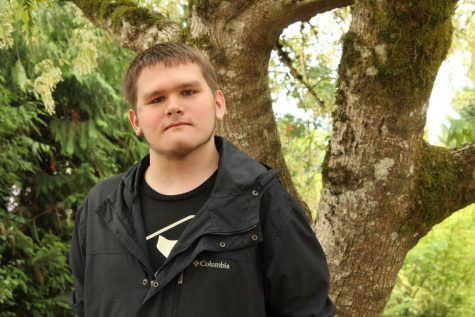 Chase Schrepel, Staff Reporter
Howdy there, I'm Chase Schrepel, obviously a writer for YC Journal, I work in the journalism class because I love writing; however I'm not the best at...