Celebrating Beverly Cleary's 103rd Birthday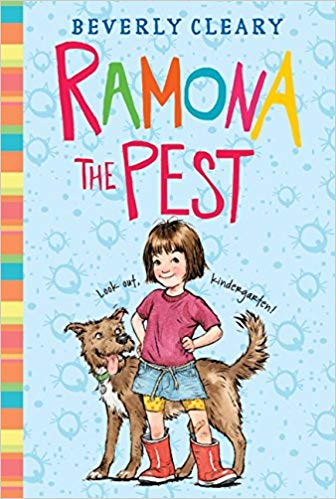 Recently, the newly-formed Yamhill Downtown Revitalization Committee held what is to become an annual celebration of famous, locally-raised author Beverly Cleary on her birthday. The celebration took place on April 13th, from 12:00 to 4:00 pm. This was to be her 103rd birthday.
Leading up to the event, there were two contests that youth could enter: a story contest and an art contest. The winners of the art and story contest winners received a free pizza from Rooted and a movie pass to Moonlight Theater. There were seven winners for the art contest and one winner for the story contest. The art contest winners were Finn Connaughton (Kindergarten), Mystirosee McCathron (Kindergarten), Jameson Simpson (1st), Abigail Wheeler (1st), Autumn Thompson (3rd), Laurel Chadwick (5th), and Nolan Chadwick (7th). The story contest winner was Adelle Petraitis (7th).
There were many different kinds of activities during the celebration, such as cookie decorating, a slideshow on Beverly Cleary, tiara making, and a historic tour of Yamhill. There was a mural that was hand painted by Kara Weber that depicted Beverly Cleary and a few of the characters from her books. The McMinnville Library's Bookmobile, which will be appearing in Yamhill once a week during the summer, was across the street and open to look inside and check out books. You could also take a photo of, or even take a ride in, an original Ford Model A Sport Coupe, courtesy of its owner, Ron Whitworth. The car was built in the September of 1928. "It was built for the woman of the 20's," said Whitworth. Whitworth has owned the car ever since he bought it for $130 in California near Sacramento, on November 5th of 1962. It has the original paint job and most of its parts. It does not, however, have any turn signals. "Most people today don't know hand signals," said Whitworth.
Rooted was still open for business during the celebration. You could purchase a pizza or salad and eat some of the free cake donated by Roth's for dessert. When Valerie Simpson, one of the owners of Rooted, was asked why they let Rooted house the event, Simpson said that she "loved Beverly Cleary" and was happy that Rooted was asked to have the celebration held there. "They went above and beyond what I expected. It looks great!" stated Simpson.
Everyone who was interviewed said that they were enjoying themselves, such as Rachael McCauley and her two children. She said, "It's a childhood dream come true." And her children said that it's "amazing!"
But there were things that people would like to see in the future of this event. "A read aloud, maybe once every 30 minutes, would be nice," said McCauley. Ken Watson, a member of Yamhill Carlton School District's school board, stated that the event should be publicized better in years to come. And the mayor of Yamhill, Yvette Potter, explained that this event was a huge success. "We need to support this sort of event," said Potter, going on to say that they help bring the community closer together. The previous day, the mayor had lunch with the junior high student council at Rooted to talk about supporting our community. She is excited to see more youth taking active roles in the community.