Art Program Moves to New Studio
Nele Carolus and Carter Velarde work on their art projects
Hang on for a minute...we're trying to find some more stories you might like.
With the constant upheaval the building of the domes has caused many classroom shifts. This includes the expansion of the art program. The students have been helping the art teacher, Ms. Schaljo, to clean the old chemistry room and move the painting supplies.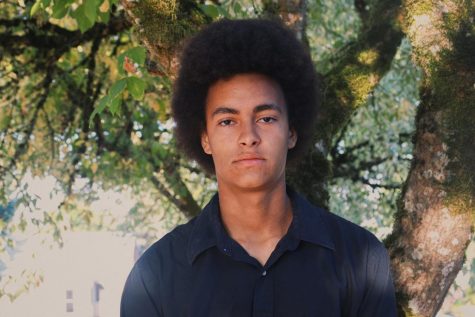 Amadi Hays-Latimore, Staff Reporter
I'm a junior. I enjoy playing soccer and swimming as well as reading and playing video games. I joined journalism because I had taken the class before...