Get Out of Town: Shanghai Tunnels
Time to get out of Yamhill & Carlton and into the Portland area.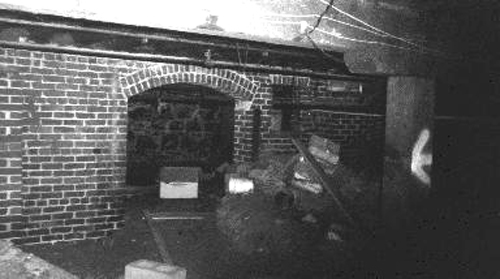 Portland was founded  in 1843, by William Overton & Asa Lovejoy. The Willamette River that goes through Portland, made it a prime area for logging and fishing. During the rainy season the Willamette River would flood into the town, destroying what was there. A group of people eventually built tunnels underground, so the water would go under the town instead of through town.   
A little after the tunnels were built, they built the sea wall, known to many Oregonians as the Portland waterfront. According to some, the tunnels then were soon used for some of Portland's most corrupt crimes.
During Portland's Victorian Era, Portland became one of the most dangerous cities in the world. It became known as the "Shanghai Capital of the World".
Cascade Geographic Society operates Shanghai Tunnel tours. When you go on a tour they fill you with captivating and frightening stories of what happened in the very tunnels you are walking through. But some believe the stories of shanghaiing and the other uses of tunnels is a way to bring in tourists and make money.
Some of the stories told on the Shanghai Tunnel Tours are ones of drunk men who are drugged and lured over trap doors. They then were apparently dropped down into the tunnels, and held in a tiny cell. Shanghai Tunnel tours gives you a chance to see one of the original trap doors in action and a chance to stand in a replica of a holding cell.
They also take you to what was supposedly an old opium den. Drugged up men were also taken from opium dens and put in the dark holding cells. Opium dens were particularly popular in the tunnels because there was little chance law enforcement would come into the tunnels to find you.    
The men who actually fell through the trap doors or were lured out of an opium den, were sold for as little as $50 to sea captains and loggers. Sometimes sea captains and loggers would request that shanghaiers go out and catch a certain number of men to work for them. There men were then sold to the captains and forced into a lifetime of work without pay.
Men weren't the only people being sought out. Women would also be captured and sold into prostitution.
Some believe shanghaiing was happening in Portland up until the 1960's. But if you want to experience the tunnels for yourself, go on a tour, listen to the stories, and decide for yourself if the stories of shanghaiing are real. Was Portland really as shady as some believe or is it all just myth?
 Tours are available Monday through Thursday at 6:30, Fridays at 6 and 7:30, as well as Sundays at 4:30. Tours typically last an hour and a half. You can purchase tickets online; $13 for adults and $8 for kids ages 4-12. Walk-ins are welcome,  tickets are $17 for adults and $12 for kids 4-12. When going on a tour they ask you meet and check in at Hobo's Restaurant (120 NW Third Avenue, Portland, OR).
For more information about the tunnels, and tour information be sure to check out: http://portlandtunnels.com/index.html