Girls Soccer Makes Playoffs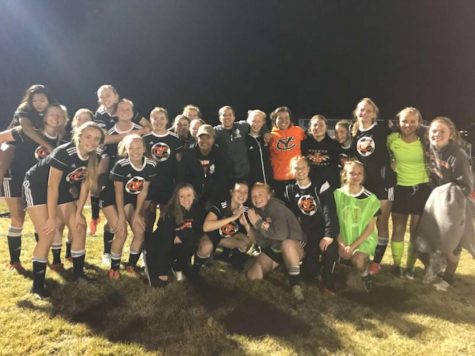 On October 31, instead of joining in on the Halloween fun, the girls varsity soccer team took a charter bus to La Grande to compete in the play-offs. Many students also left school and took a normal school bus to support the girls. Unfortunately, the girls lost the game. Although the team lost, they still took fourth in state.
Brittany Hartmann, the girls soccer coach and chemistry/physics/physical science teacher, was proud of her team. She stated that the team played well and left all of their frustration on the field. Due to the team going into overtime for the game she said that it's difficult to "come out on top." While the girls did lose the game, Hartmann said the team was prepared for it.
"We fought until the very end. I cannot express how proud I am of the team."
Andie Whitlow, a senior on the varsity team, thought that during the second half and into overtime that the team played well and supported each other more than usual. Specifically, they communicated more and made shorter passes.
Although they played well in some aspects, she stated that they were having difficulties in the first half, and that they weren't "awake." She said that the team knew they were going to have to play harder than normal, but she thought that the bus ride was hard to wake up and start playing immediately.
"..that was one of the best games that we played, and unfortunately the outcome. But even into overtime we played really well and they were starting to get tired and we just kept up and kept pressuring….If we would've had the team the whole year it would've been a different story."
About the Contributor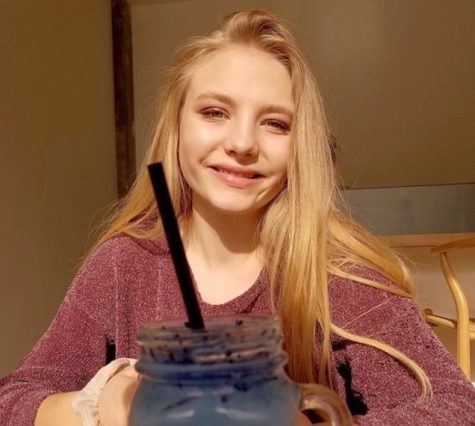 Kierah Kavicky, Feature Editor
My name is Kierah Kavicky and I am a sophomore.