Mealime App Review
The Mealime app is based around teaching people and giving people the information they need to cook a healthy or even unhealthy meal for the family. The best part is this app is free.
In Mealime you can customize your own meal plan for the week or even months, and you can redo these recipe plans whenever you want. The best part is when you go shopping you don't need to worry about trying to find out what ingredients go into the recipe because it lists out the type of spices and specific kind of food you need to retrieve, being able to check the food off a list when you get it.
This app hosts a variety of different foods from egg dishes to steak dinners, and most of them are free; however, Mealime also includes a "Pro" version, which unlocks various amounts of recipes but isn't necessary to enjoy the app.
In the end, I believe its only downside is that it does not tell you the exact size of pan/pot you should be using, mostly using the terms, "Medium saucepan" or "Large pot".
I have created some of these meals myself, for around two weeks and I believe that the app is very useful. It gives you that step by step that you need and it helped me cook with little to no knowledge of how to do any of it. The best part of the app for me is it uses the basic pans that I already own in my house; however, college students who may not have a lot of cooking pans and or pots may find the app slightly harder to use. Here is a photo of the first meal I made, pulled chicken sliders. (L: Mealime recipe photo, R: My dish I had made at home.)
While it did not come exactly close to the photo it looked close enough and it tasted great. In fact, I chose to keep the recipe and try it again next week. I also decided to make the "Turkey Egg roll in a bowl with spicy mayo."
Again, while it does not perfectly match the photo, I am new to cooking and this has helped me make this amazing meal. I think anyone who is looking to start cooking and knows little to nothing should use this app, it can be so helpful in the kitchen and it gives so many options to make sure you eat healthily.
About the Contributor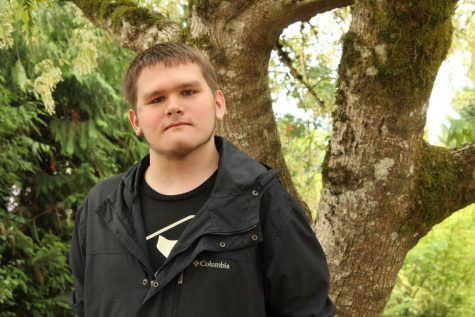 Chase Schrepel, Staff Reporter
Howdy there, I'm Chase Schrepel, obviously a writer for YC Journal, I work in the journalism class because I love writing; however I'm not the best at...